LARRY J. HALL'S MUSICAL MATTHEW LAWRENCE TRIBUTE PAGE

PAGE 3
The next chapter's Boy Meets World.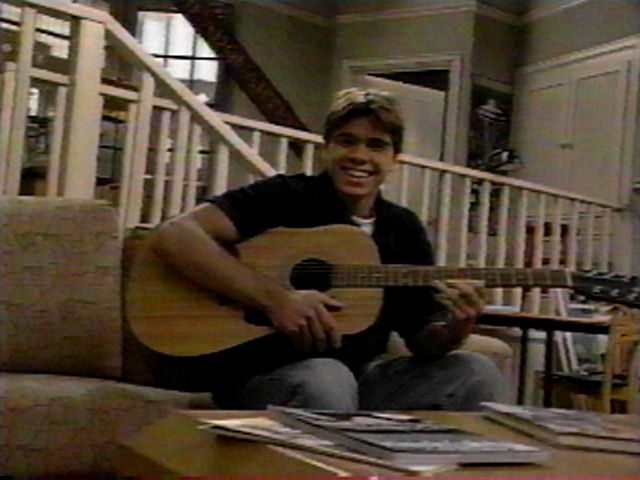 From "Boy Meets World", we find Matt holding his guitar & talking to the camera. But did he get his chance to play & sing? NO!

Matt fans got the whammy!
(BUUUUUUUZZZZZZZZZZZZZZ)!
(Country Western music heard)
TAMMY
(singing)
It's good to have your money back again! WHAMMY
Ladies & gentlemen, Tammy Whammette!
(Pie in the face & TOING)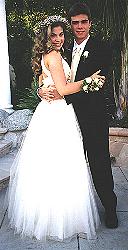 Here's a wedding picture of Matt @ Cory & Topanga's wedding. But did he sing? SORRY! That's the final answer.
LARRY'S TOTAL HAPPINESS OF THE WEDDING: $0

But on April 7, 2000, a miracle occurred.
It was the last episode before the series finale, "As Time Goes By"; Matt got to play a musician playing piano, But did he sing?...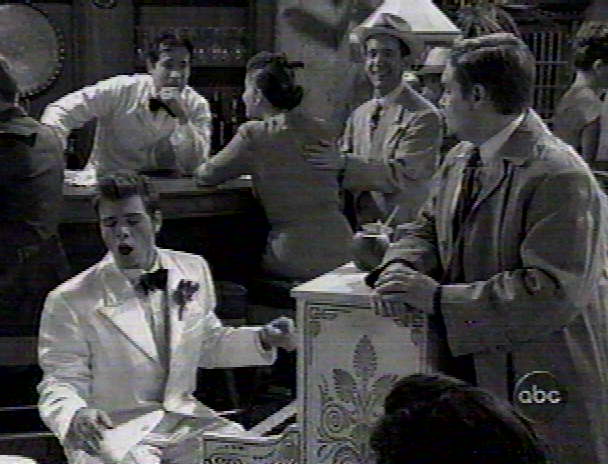 "This dame's about to run amuck.
Looks like we've all run out of luck.
And nothing's ever gonna be the same.
A-a-a-gain!"

Click below to hear Matt's performance!
Girls screamed over Matt's romantic singing voice that it deserves...
A check for $25,000!
(Confetti and ballons fall down with shrilled sirens going as the Treasure Hunt high school fight song plays in the background).

Well, since Joey's 3rd album is not available, Matt's music is like U.S. 75 signs from Dallas-Galveston, GONE!
Back to the main page